We Recommend
Premium
Attracting the best talent has never been easy, but maybe it should be. Give yourself an edge over competitors with our fully branded campaigns, ensuring you're at the forefront of candidates' minds when it comes to that next step.
1. SEO & Copy Writing Job Advert
We specifically target variants of terminology to ensure your advert works with the algorithms to get you in front of the right candidates. Our team work with you to figure out the kind of candidates you're looking for and tailor the advert to appear in the relevant searches.
2. Publish the Job
Your role is posted simultaneously on thousands of Social Media Sites, Blogs, Job sites, Aggregators and Social Feeds, meaning that no matter where candidates are looking they're seeing you. We also include a custom careers page featuring all of your roles that you can share directly on your company's socials to specifically target your own existing audience.
3. Manage Candidates
Our service is about making your life easier so however you want to manage your applications, we've got you covered.
If you've already got a system in place (whether that's an existing ATS, application form, or an email mailbox) we can integrate seamlessly but if not, we provide you with our industry leading, fully branded portal system called GRAViTY to manage all of your roles in one place.
4. Interviewing and screening
We can offer to manually screen candidates, questionnaire interviewing via the phone or simply to assist candidates to fill your application form. Our service is a premium digital one. We still offer a variety of digital enhancements such as automated video questionnaires, SMS capability and branded email communications.
Headhunt
Traditional recruitment agencies are dead. Online recruitment is the future, with Headhunt we utilise our existing attraction methods but further enhance them with tailored video questionnaires to ensure you find the right fit.
1. Candidate Attraction
We work with you to identify the key aspects you are looking for in a candidate, which we'll then match against our database of suitable candidates.
2. Pre-Screening
We'll screen the candidates for you and send you videos of their responses so you can get a good idea of what they're like before you decide who to take to the next stage.
3. Interviews
If you're still undecided there's the option for another more tailored round of video questionnaires to find out if they're going to be the right fit for your organisation, we're happy to help with advice around what to ask if needed. Once you've decided which candidates you like, the next step is to invite them to a face to face interview, whether this is in person or a video hosted on our platform.
4. Placement
Thanks to our inclusion of the videos, you're not going in to the first round of interviews blind, which helps to speed up the placement process significantly and gets your new team member in place that much quicker.
FREE
Our system GRAViTY comes with a dedicated, branded careers page, which you can use to post free roles that will be aggregated onto a number of popular free job boards and can be shared on your company social media platforms
1. Fully Branded
We'll set you up with a fully branded portal and careers page so you can post your own roles as and when needed
2. Widespread Coverage
Your careers page links with hundreds of job boards so anything you post will be fed out to all those sources, all fully branded
3. Social Feed
You can share the role on all of your company socials with just the click of a button, allowing you to reach your existing captive audience
4. Give it a boost
If you feel like the reach just isn't quite enough click the boost button and we'll transform it into a premium posting for you
2.9 million
Applications processed
10,000
Video interviews completed
The Tech
Technology sits at the core of everything we do, and with it we're propelling the industry forward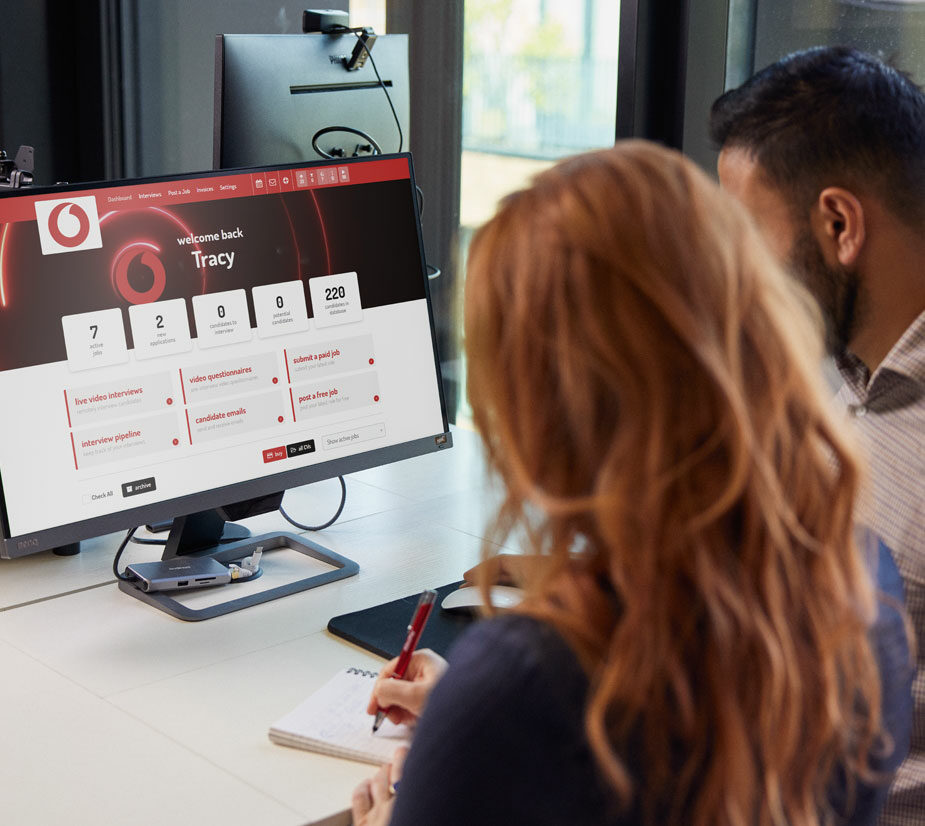 Meet GRAViTY
Attracting candidates is one thing, making sure you are able to manage them all is another challenge all together. That's why we provide you with our innovative, fully branded, portal system to help you manage the whole process in one place, from initial screening all the way up to conducting video interviews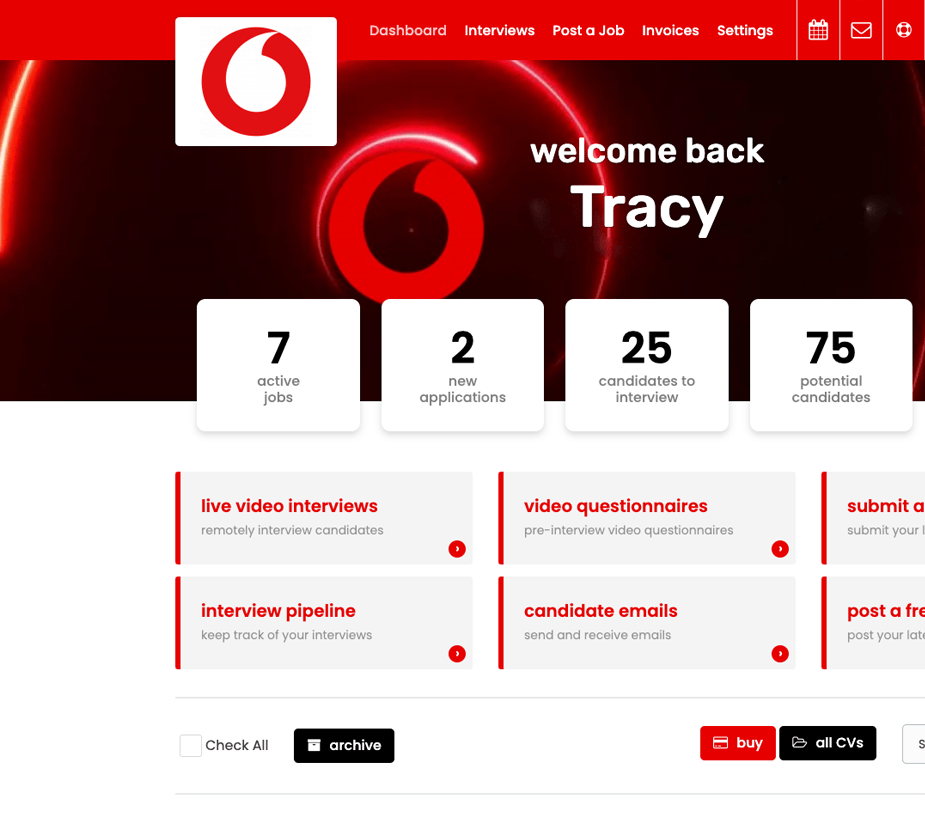 Shortlist
Easily view, sort, and interview candidates easily with our helpful one-click traffic light system
Communicate
Speak to candidates directly with our built in email and SMS features or set up automated reminders
Pre-screen
Send out automated video questionnaires to get an idea of the candidate before you interview
Interview
Book in face to face interviews or conduct video interviews all within the system
Database
Build up your own database of candidates that are specifically interested in working with you
Technology partners
We only work with the best to make sure we deliver a flawless product at every stage